Systems of excellence
We create different types of electrical and electro-instrumental systems for the industrial sector. Thanks to our expertise gained over the years, we can adapt to any type of request or need, with ample flexibility.
As confirmation and guarantee of this commitment, we have had an Integrated Management System for several years, which is ISO 9001 certified for quality.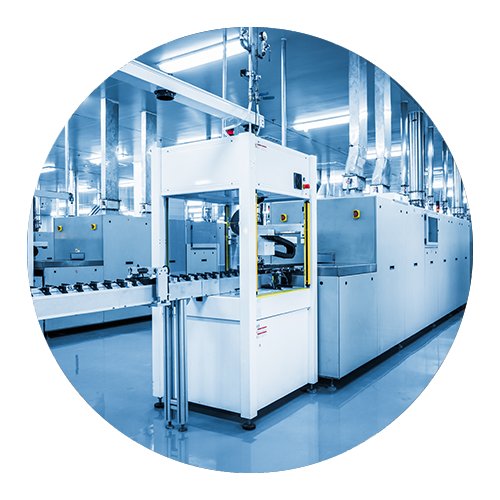 – Sub-stations and transformer cabins
MV/LV transformer cabins for indoors and outdoors in metal containers or single block, vibrated concrete containers for 6kV, 12kV, 24kV, 36kV substations.
– MV/LV transformation and energy transportation
– General distribution plants
– Automation, supervision, control and management of manufacturing processes for glass mixing systems (weighing, mixing, and transportation of raw materials to the furnace).
– Glass scrap selection systems (pre-selection, crushing, selection, ensilage and spreading).
– Inspection and packaging systems for glass containers (supervision, inspection, control, rejection and counting of items).
– Pneumatic tools
– On board machine cabling
– Industrial lighting
– Phone and data networks
– Systems and equipment for classified areas
– Special and security systems
– Building Automation
– Energy Saving
– Routine and extraordinary maintenance
– Post-sales technical assistance